Valley of flowers & Hemkund Trekking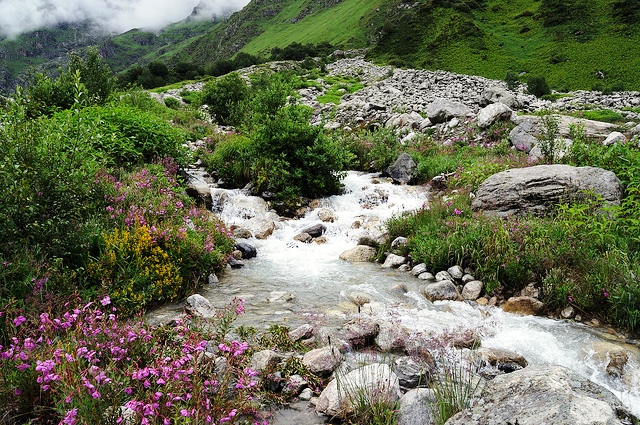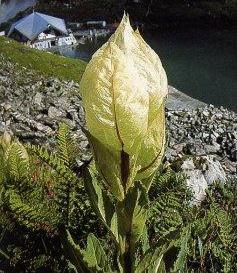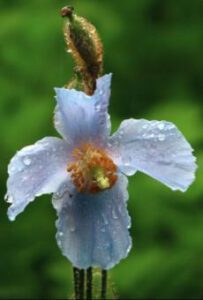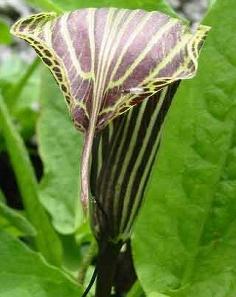 Of all the Himalayan meadows and flower valleys, nothing compares to Garhwal's unique rock garden, the Valley of Flowers, full of the most fascinating, fabulous, and rich variety of flowering herbs. According to the legends, the Valley of Flowers has been associated spiritually with the name of 'Hanuman', the legendary hero of Ramayana, the great Indian epic.
First bought to limelight in 1931 when Frank Smythe, a British naturalist and mountaineer, who after scaling Kamet peak, stumbled upon it by chance. Later on, Smythe , assisted by England's eminent botanist R.L.Holdsworth, explored the valley extensively. Now, to restore the natural balance and conserve this natural heritage, the Valley of Flowers and its environs are declared as Pushpavati National Park.
One can Enjoy a life time trip exploring the famous Valley of Flowers and Hemkund, one of the finest high altitude Himalayan lakes in the region with one night stay at Badrinath, the most famous temple for Hindus in north India.
One can follow the following itinerary to trek valley of flowers & Hemkund, which is the highest Gurudwara in the world for the Sikh community .
DAY O1. Arrive Rishikesh from Delhi.
Find a hotel and settle your self. Evening visit the Ghat's s to encounter evening Ghat life as well as special Arti "The Prayer dedicated to Goddess Ganges" " the town of ashrams and temples, Ghats and pilgrims, mountains and the holy Ganges. When global orange sun suspended, waits low amid the red/yellow streaked horizon, then all these combine to give this town a very special evening. The temple bells roar, priests enchant mantras. Immersed in sublimation stand the pilgrims. Cupped leaves, with saffron marigold petals and a small candle flame, flickering ride the current of water of wisdom. Suddenly the sky darkens, spreading a blanket of stillness. Everything stops, except the sound of current, which has just sunk the tiny flames of cupped leaves, few minutes back. After experiencing above we trace ours steps back to the hotel. Hotel High Bank Himalayan Retreat Shvipuri.
DAY 02 RISHIKESH/RUDRAPRAYAG / PIPAL KOTI DRIVE: 7-8 HRS. OVERNIGHT HOTEL.
Early morning drive to Pipal Koti . The enitre drive is along the Alaknanda river. Lunch enroute at Rudraparayag. Arrive Joshimath and transfer to hotel for dinner and overnight stay. Hotel Le meadows.
DAY 03. PIPAL KOTI / JOSHIMATH\ GOVIND GHAT DRIVE 3 HRS.
GOVIND GHAT /GHANGARIA TREK 5-6 HRS.OVERNIGHT CAMP
Early morning after breakfast drive to Govindghat, a small hamlet situated on the confluence of Alaknanda and roaring Laxman Ganga. Arrive and commence trek to Ghangaria. Lunch enroute. Arrive Ghangaria and camp on the banks of Laxman Ganga. Dinner and overnight camp/ hotel. Hotel Lokpal / Kuber Annexe.
DAY 04. GHANGARIA\ VALLEY OF FLOWERS TREK: 5-6 HRS. OVERNIGHT CAMP
Morning after breakfast start trek to Valley of Flowers. The first part of the trek is through thick forest along the Pushpavati river. Later we trek in the open meadow. Arrive and explore the area. After encountering rare Flowers e.g Brahmkamal, Blue poppy, Potentilla, and hundreds of others we trace our steps back to the base camp, Ghangaria. Dinner and overnight camp/ Hotel Lokpal / Kuber Annexe.
DAY 05. GHANGARIA\ HEMKUND LAKE TREK: 6-7 HRS. OVERNIGHT CAMP
Morning after breakfast we trek to Hemkund, one of the finest high latitude lakes in the area, and pilgrimage for Sikhs and Hindus as well. The entire trek today is uphill till we reach Hemkund. Explore the area and trace your steps back to the base camp. One can encounter some of the flowers on this stretch as well. Dinner and overnight camp/ Hotel Lokpal / Kuber Annexe.
DAY 06. GHANGARIA\ GOVINDGHAT- TREK 4-5 HRS.
GOVIND GHAT / BADRINATH
Morning after breakfast trek down Govindghat. Lunch enroute. Arrive and commence drive to Badrinath. Arrive & check in to Hotel . Evening visit the temple for Darshan & Arti. Overnight Hotel. Narayan Palace/ Snow crest.
DAY 07 BADRINATH / JOSHIMATH /PIPAL KOTI /RUDRAPRAYAG TREK : DRIVE :3-4 HRS O/N HOTEL.
Morning after breakfast visit Mana, the last village of India on Indo Tibet Border. Drive Back and check out .Lunch & commence drive to Joshimath & to Pipalkoti. Dinner and overnight hotel. Hotel Monal Resort.
DAY 08. RUDRAPRAYAG /RISHIKESH/DRIVE: 5-6 Hours HRS.
Morning after breakfast drive to Rishikesh. Late evening transfer to Airport to board the flight for Delhi.
ALTITUDE of the different place on the : JOSHIMATH: , GOVINDGHAT:1828 MTS.,GHANGARIA:3200 MTS., VALLEY OF FLOWERS:3650 MTS.
Hemkund 4320 mts.
BEST TIME to Visit the valley of flowers : End June to Mid SEPTEMBER.
Grade for the Trekking : Moderate
You can also add one more day and visit the Badrinath temple & Mana village, the last village on indo Tibetan border.
Where do I stay In Rishikesh.
The best places to stay in Rishikesh is High Bank area where one can find quite a few home stays, Zostel & Hotelier . The nice and clean guest house in this area is High Bank Peasants cottage
In case you wish to stay on the outskirts of Rishikesh you can choose a hotel in Shivpuri area, which is on the way to Joshimath and will shorten your drive a bit next morning. There are many small Eco Resorts, camps, and on the higher side Roseate, Atali & Taj. A clean budget friendly and best located Eco resort is High Bank Himalayan Retreat where you can find a nice stay and great food very close to river.
Where to Eat in Rishikesh:
If you are staying in Tapovan area of Rishikesh the best food options are Nirvana Bistro in High Bank area and Rari's Café on the main road. In the same are you have now Burger king, Dominos and Barista.
Where to stay In Joshimath: Joshimath town is very congested and it is recommended to stay little above Joshimath in Suneel village where you have some home stays as well some high end hotels. A good home stay here Nanda Inn which is run by a trekker & Skier Santosh who can also help you with the logistics.
How do I plan my trekking trip :
You can organize your trip your self by renting or even purchasing a camping equipment that is easily available in Decathlon these days. You need a tent, sleeping bag, a sleeping may and a butane stove with a Ruck sack to carry all that.
Can I rent the camping equipment: Yes you can rent camping equipment for your trekking trip. There are many trekking office in Tapovan Rishikesh as well as in Joshimath from where you can rent trekking & camping equipment for your trip.
In Joshimath a good trekking company is Adventure trekking who can help you with arranging your equipment, porters or ponies for the trek to carry your equipment, food and camping gear.
Can I book an organized trip: There are many in Rishikesh offering you fixed departure and customized trips.
In Delhi there is leading trekking company which can offer you a good fix departure trip. Aqua Terra Adventures runs fixed departure trips for most of the best treks in India.
In Rishikesh, Himalayan Adventure Holidays by Garhwal Himalayan Explorations Pvt. Ltd runs tailor made & fix departure trekking trip in Himalayas. You can visit there office " Himalaya House" in Tapovan area of Rishkesh for assistance and booking rafting trips as well.
In Joshimath: Adventure Trekking run by Santosh has its office in Suneel and can arrange your trek in Joshimath area.
Is there a fee for trekking: Yes you need to get a permit for all the treks in Uttarakhand. If you are doing the trek your self you need to visit the forest office in Joshimath where you can get camping & trekking permit after paying the fees.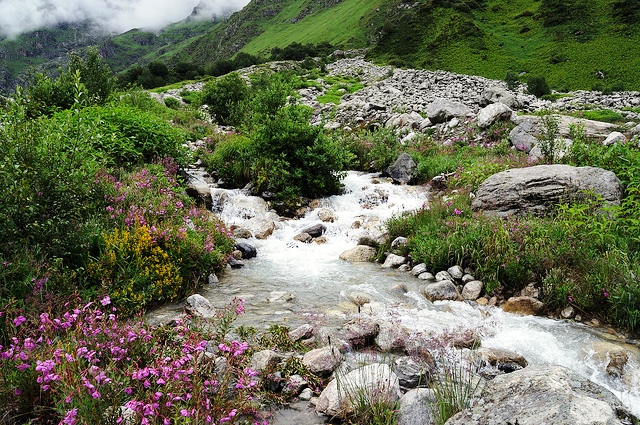 Blacksilver Photography WordPress