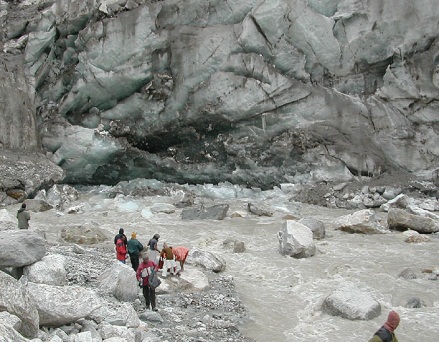 Ganga the mother to millions of Hindus and the life giving river of north India and key factor for many ancient civilization begins its journey from the Gomukh, a 7-8 hours trek which can be done in 3 days time from Gangotri to Gangotri. The area also harbours some the picturesque Himalayan pastures such as Nandan van & Tapovan, which are also the base of many high peaks such as Satopanth, Bhagirathi & Shivling.
A trek to Gomukh can be extended with a trek to these bugyals which are home of some of the rare Himalayan flora & fauna.
One can have a 08 days trip to the heart of majestic mountains, and trekking to the source of the most important river and the living Goddess of India, the Ganges. We camp in Bhojbasa to witness the outstanding sun rise and sun set on Bhagirathi group of peaks.
The trip starts from Rishikesh and include stay in Rishikesh, the world capital of yoga and then to one of the famous chardhams i.e Gangotri, the temple dedicated to mother Ganga. One the way you also stop at Utterkashi, a big town and the district head quarter. Utterkashi has been famous from 1980's with trekking offices providing porters and logistic supports to the mountaineering expeditions coming from world over to climb different peaks in Gangotri valley.
On the way from Utterkashi to Gangotri one can also stop at Harshil, to explore the area which is famous for its Wilson cottage which was built by a British Officer who used the river for logging and sending the logs. Wilson also brought apple to Harshil valley and today Harshil valley produces a good quality of apple and it's the major source of their income
One  can follow the best & most practical program as follows.
                                                        ITINERARY
DAY 01. DELHI – HARIDWAR / RISHIKESH DRIVE 5-6 HRS. FAST TRAIN – SHATABDI Express / Flight to Dun Apt OVERNIGHT Hotel. Arrive haridwar and drive to Rishikesh. Transfer to hotel. Evening visit the Ghats for Ganga Arti. Meditation class at the Sattya Yoga retreat – High Bank .
DAY 02. RISHIKESH\UTTARKASHI DRIVE 5-6 HRS. OVERNIGHT RIVER SIDE Resort
Early morning Sattya Yoga Sessions at High Bank . After breakfast drive to Uttarkashi. Stopover for lunch enroute. Arrive and transfer to hotel. Evening visit the Local Market of hill town and the famous Vishwanath Temple.
DAY 03 .UTTARKASHI/ GANGOTRI DRIVE: 5-6 HRS. OVERNIGHT HOTEL.
After lunch drive to Gangotri. may make a comfort stop at Gangnani hot springs. Those who want can have a quick refreshing bath in the pool\ shower. Arrive Gangotri and transfer to hotel. Visit Gangotri temple for Arti, evening prayer dedicated to goddess Ganges. Dinner and overnight hotel.
DAY 04. GANGOTRI\ BHOJBASA TREK: 5- 6 HRS. OVERNIGHT CAMP
Morning after breakfast visit the famous Gangotri temple. Later we trek to Bhojbasa. The entire trek today is along the roaring Bhagirathi river. Arrive Bhojbasa and camp. Afternoon free to explore the area and to enjoy excellent sunset on Bhagirathi group of peaks. Dinner and overnight in tents.
DAY 05. BHOJBASA\ GOMUKH\ TAPOVAN TREK:5-6 HRS OVERNIGHT CAMP
Morning enjoy the panoramic view of Bhagirathi group of peaks. After breakfast trek to Gomukh, the source of the Ganges. Explore the area and trek to Tapovan, one of the finest high altitude alpine meadows in the area. Today we traverse the entire Gangotri glacier to reach Tapovan. Arrive Tapovan and camp. Dinner and overnight camp.
DAY 06. TAPOVAN \ GOMUKH/ BHOJBASA/CHIRBASA TREK: 5-6 HRS OVERNIGHT CAMP
Morning enjoy the panoramic view of Bhagirathi group of peaks. After breakfast trek to Gomukh, the source of the Ganges. Explore the area. One can also trek little towards Tapovan, one of the finest high altitude alpine meadows in the area. Explore the area and trek down to camp. Dinner and overnight camp.
DAY 07. CHIRBASA \ GANGOTRI TREK: 3-4 HRS
Moring enjoy the breath taking sunrise on high peaks. After breakfast trek down to Gangotri. Lunch stop.
GANGOTRI \ UTTERKASHI DRIVE: 5 HRS.
After lunch Drive to Utterkashi. We stop for a refreshing hot water bath at the Gangnani hot springs, lunch enroute. Arrive Utterkashi
DAY 08. UTTERKASHI \ RISHIKESH DRIVE ; 5-6 HRS RISHIKESH / HARIDWAR DRIVE ; 01 HRS .
Morning after breakfast drive to Rishikesh. After lunch at High Bank drive to Haridwar to board the fast train for Delhi. Tour Terminates.
Best Time : May to End june & Mid September to Mid October,
Altitude: Gangotri :3148 Mts. , Bhojbasa :3792mts. , Gomukh 3,898 Mts. Tapovan 4460 Mts.
This is a proposed itinerary and can be changed as per the weather conditions and circumstances. 
Where do I stay In Rishikesh : The best places to stay in Rishikesh is High Bank area where one can find quite a few home stays, Zostel & Hotelier . The nice and clean guest house in this area is High Bank Peasants cottage
In case you wish to stay on the outskirts of Rishikesh you can choose a hotel in Shivpuri area, which is on the way to Joshimath and will shorten your drive a bit next morning. There are many small Eco Resorts, camps, and on the higher side Roseate, Atali & Taj. A clean budget friendly and best located Eco resort is High Bank Himalayan Retreat where you can find a nice stay and great food very close to river.
Where to Eat in Rishikesh: If you are staying in Tapovan area of Rishikesh the best food options are Nirvana Bistro in High Bank area and Rari's Café on the main road. In the same are you have now Burger king, Dominos and Barista.
Where to stay in Utterkashi: Netala is the better part of Utterakshi which is 7 kms from the main town of Utterakshi and has the best hotels. Hotel Mahima resort is a good choice to stay here. Shikhar Nature resort, which is on the banks of Bhagirathi is another good choice , where they have luxury camps and great food.
Where to stay In Gangotri; Gangotri is full of small hotels and guest houses. The best choice is to stay in Manisha Cottage, which is located near the Gaurikund and owned by the priests of the temple, who can guide & help you for the Pooja & Darshan at the temple
How do I plan my trekking trip : You can organize your trip your self by renting or even purchasing a camping equipment that is easily available in Decathlon these days. You need a tent, sleeping bag, a sleeping may and a butane stove with a Ruck sack to carry all that.
Can I rent the camping equipment: Yes you can rent camping equipment for your trekking trip. There are many trekking office in Tapovan, Rishikesh as well as in Utterkashi from where you can rent trekking & camping equipment for your trip.
In Utterkashi a good trekking company is Crystal Adventure who can help you with arranging your trekking permit, equipment, porters or ponies for the trek to carry your equipment, food and camping gear.
Can I book an organized trip: There are many in Rishikesh offering you fixed departure and customized trips.
In Delhi there is leading trekking company which can offer you a good fix departure trip. Aqua Terra Adventures runs fixed departure trips for most of the best treks in India.
In Rishikesh, Himalayan Adventure Holidays by Garhwal Himalayan Explorations Pvt. Ltd runs tailor made & fix departure trekking trip in Himalayas. You can visit there office " Himalaya House" in Tapovan area of Rishkesh for assistance and booking rafting trips as well.
In Utterkashi : Crystal Adventure is run by Chandan has its office in Utterkashi on Gangotri road.
 Is there a fee for trekking: Yes you need to get a permit for all the treks in Uttarakhand. If you are doing the trek your self you need to visit the forest office in Joshimath where you can get camping & trekking permit after paying the fees.
 Do I need a permit for the trekking: Yes a permit is required for the trekking and camping which you can get at Gangotri National Park office ( Forest Office ) at Utterkashi.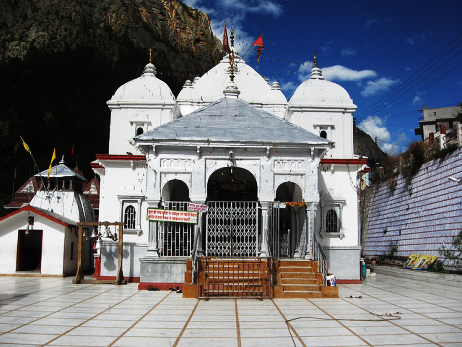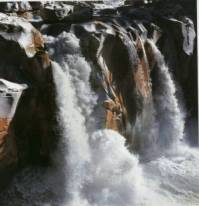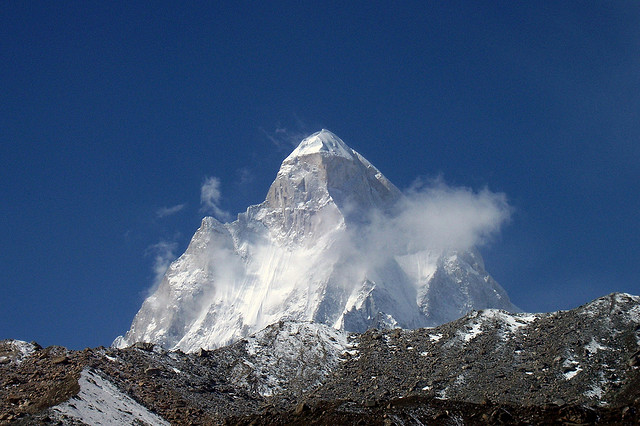 Blacksilver Photography WordPress