About
Rajee Ba
Born in a family of Brahmin teachers coming from the high Himalayas, Rajee Ba's childhood time was spent in the small town of Rishikesh on the banks of the holy river Ganga, entering in to the plains of India. Rishikesh then was the spiritual town with temples and ashrams harbouring yogis & seekers from all over the world. This spiritual ambience of the town had great impact on young Rajee Ba and made him start learning the different dimensions of yoga with different yogi's in Ashrams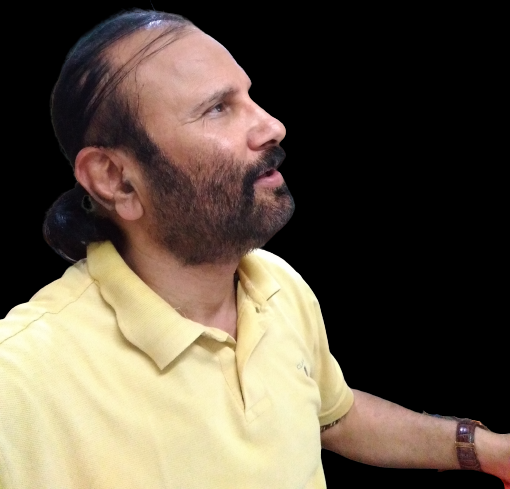 Practicing yoga, Rajee Ba continued his studies in the science and completed his master's degree in science as well as Masters in tourism from the Institute of Himalayan Studies, Garhwal Himalayas. After quitting his job as a research scientist, his love for the nature made him start the first professional adventure travel company in the name of name of Himalayan Adventure Holidays, which is still the pioneer adventure tour company in north India.
Rajee Ba kept deepening his spiritual practices and started Yogada, a Sattya Yoga school sharing the ancient wisdom of Himalayan Yogis of this part of the Himalayas, where the Yoga was conceived by the Adi Yogi Thousands of years ago.
With all other ventures Rajee Ba is presently directing the Yogada Ashram at Shivpuri where students from all over the world come for different yoga programs specially Yoga Teacher training courses.
Rajee Ba is widely travelled globally and runs yoga retreats and programs in different part of the world time to time.
As an artist Rajee Ba's paintings reflect the different mythological stories of India and have been exhibited in different countries.
Rajee Ba is a keen music leaner and keep learning the Indian instruments.

Blacksilver Photography WordPress