Gartang Gali: An Ancient Trade route to Tibet from India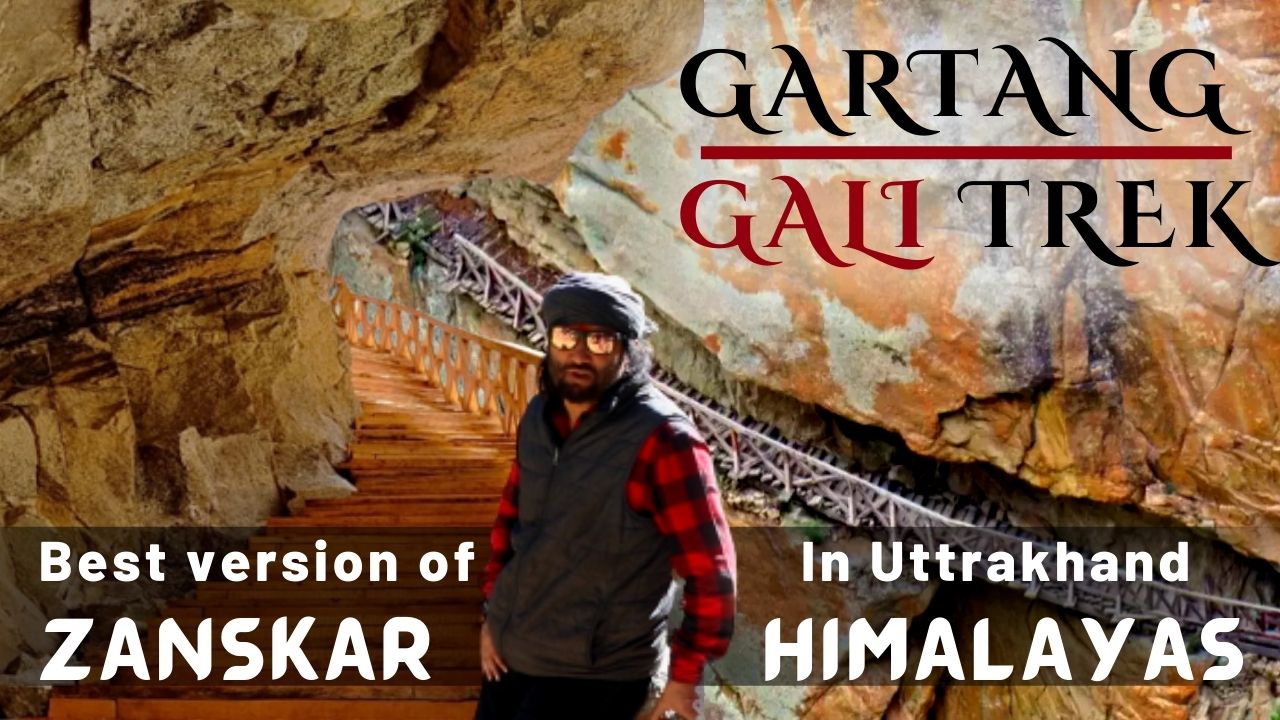 Gartang Gali: India to Tibet
Gartang Gali is a corridor in Nelong valley on the border area of India & china in Ganotri National park which is home of beautiful terrain above the tree line harbouring many of the rare high altitude Himalayan flora & fauna. The government of Uttarakhand has recently opened a part of Gartang gali for tourist where tourists can get an idea of this traditiaonal trade rouie between Tibet & india, on which Tibetan traders used to come with semi precious stones like Turquise, coral, emerald, rock salt some of the rare herbs and in exchange take back sugar, & spices with other goods.
The wooden bridge on this steep gali was built by these traders and pathans to enter india with their mules and horses to bring maximum goods to get maximum things for their requirement which they can use through out the winters as long as the area is completely snow bound.
The area opened in Gartang Gali is 2 kms trek from Lanka bridge which is just 10 kms before Gangotri and serves as a base for ITBP guarding the Indian borders.
The wooden bridge is just before the tree line harbouring thick forests of Deodar. Some of the trees on the way are so old and beautiful making the entire trek & area smell cedar.
There is a forest check post controlling the tourist movements for Gartang Gali trek where they give you the permission for which Indians have to pay INR 150 per person and foreigners have to pay INR 600. The trek opens at 0800 Am from May to Novmeber and closes every day 05:00 PM .
One can sight Bharal (Himalayan Blue Sheep) and rarely a snow leopard ( Panther Unica).
The vlog was specially made for the viewers with Rajee Ba, ( www.rajeeba.com) who has extensively travelled in India & abroad with many treks and expeditions in Himalayas, Ladakh, Sikkim & Zanskar.
The vlog was shot by Ajay Kumar
Cameras used: CANON D 80 & Go Pro 10
Rajee Ba heads Himalayan Adventure Holidays of Garhwal Himalayan Explorations Pvt. Ltd , the leading & pioneer Adventure travel company www.trekkinginindia.in & www.rishikesh.in
Himalayan Adventure Holidays has its office in Tapovan
Himalaya House ,
Tapovan Main Market
Opp State Bank of India
Tapovan
Rishikesh
Tel: 9837055578 Whats App : 9837055578 E mail: info@rishikesh.in website: www.rishikesh.in
Himalayan Adventure Holidays also has its best located boutique Guest house in Tapovan
High Bank Peasants Cottage
Swiss Cottage Area
Bye Pass Road
E mail: pchighbank@gmail.com Website: www.highbank.in
Tel: 9412050478 Whats App: 9412050478
Himalayan Adventure Holidays has the best Eco Resort Located at Shivpuri in the name of High Bank Himalayan Retreat .
www.himalayanretreat.in E mail: hrhighbank@gmail.com
This video is shot & edited by : Ajay Kumar
Other Vlogs of Rishikesh
#RajeeBa
#Gangotri
#Gartanggali
#Chardham
#traderoutetibetandindia
#Ganga
#Gomukh
#Gangotirnatioanlpark
#Nelongvalley
#Tibet
#Timelesstravelwithrajeeba
#Rishikesh

Blacksilver Photography WordPress